Top Tips For Choosing The Right Stonemason In Melbourne
When it comes to finding the perfect stonemason in Melbourne, the task can seem daunting. With so many options out there, how do you know which one is the right fit for your project? In this guide, we'll walk you through the essential steps to choosing the right stonemason for your needs.
Why Choosing the Right Stonemason Matters
Selecting the right stonemason is crucial to ensure the success of your project. Whether you're looking to enhance your home with stunning stone features or you need commercial stonemasonry solutions, partnering with the right professional can make all the difference. A skilled stonemason will use the latest technology and combine it with age-old stone masonry techniques to bring your project to life. Their expertise, craftsmanship and attention to detail will help to ensure the stone products they create for you exceed your expectations.
To ensure you choose the right stonemason service, here are some steps you can take.
Define Your Project Requirements
Before embarking on your search for a reliable stonemason in Melbourne, it's helpful to have a clear understanding of what you need. Do you need stonework repairs, or are you installing new stone products? How much stone do you want in your space? Will the stone be isolated to a benchtop, or will it extend into the wall cladding? What is your budget? What is your colour scheme?
If you are working with a designer, they may be able to supply detailed requirements to the stonemason in regards to product size, colour and texture. If a designer isn't onboard, you may need to do a bit of homework to understand the unique qualities of each type of pure stone, reconstituted stone or porcelain product available, and how it will work within your space. If you can present this information to a stonemason, they can easily offer suggestions as to the best product for your requirements.
If you aren't sure what you need at the outset, that's no problem. A quality stonemason in Melbourne will be able to show you product samples and offer recommendations for surfaces that will work well for your project. (At MSM Stone, you can view samples of all of our surfaces in our showroom.)
Find out about the Stonemason
It's important to find out a few things about a stonemasonry service before you choose to work with them. Here are some things to do before you choose.
1. Research Their Experience and Expertise
When evaluating potential candidates, consider experience as a key factor in your decision. Look for professionals with substantial experience working with different types of stones like marble, granite and engineered stone. Ensure they are well-versed in handling diverse projects successfully and safely.
2. Review Their Previous Projects and Portfolio
To get a better sense of the stonemason's capabilities, review their previous projects and portfolio. Check if they have experience in handling projects similar to yours. Look for creativity, attention to detail and the overall quality of their work.
3. Seek Recommendations & Read Reviews
Gathering recommendations from friends, family and colleagues is always beneficial. Also, if you see a project with stonework you admire, you can ask the building owners which stonemason they worked with. It's also wise to check online reviews and testimonials provided by previous clients. A combination of positive testimonials coupled with high ratings indicates credibility and customer satisfaction.
4. Product Range
You need to know that the stonemason can supply the kind of products you need for your project. Ideally, they will offer a wide range of options, and/or be able to create custom-designed products for you. For example, with porcelain, the right stonemason can create a range of unique surfaces in different colours and textures.
Once you have found out a little more about your stonemason, you can move on to the next steps.
Schedule a Consultation
Arrange consultations with shortlisted stonemasons to discuss your project in detail and assess their communication skills, professionalism and overall understanding of your vision. A reputable stonemason will listen attentively, provide expert advice where necessary and offer creative solutions tailored to meet your specific needs.
Request Quotes & Compare Prices
Obtain detailed quotes from multiple stonemasons for an accurate cost estimation. However, don't make the mistake of basing your decision solely on price. Consider the quality of materials used, the level of craftsmanship, the reputation of each professional and their ability to execute your stonework within your timeline as well.
Check Availability & Timeline
Confirm availability with potential candidates while discussing realistic timelines for completion. Ensure they can accommodate your desired schedule without compromising on quality. Working with a reliable stonemason who respects deadlines is essential to avoid unnecessary delays or frustrations along the way.
Trust Your Gut Feeling
Finally, trust your instincts. After conducting thorough research, reviewing portfolios, checking product availability and obtaining quotes, consider how comfortable you feel working with a particular stonemason. Communication, transparency and a positive working relationship are essential factors in ensuring a successful collaboration.
Conclusion
Choosing the right stonemason requires careful consideration, but by following these guidelines, you'll be equipped with valuable insights to make an informed decision.
Remember, to achieve exceptional results, opt for experience, reputation and expertise. Let MSM Stone be your trusted companion on this journey towards transforming spaces into timeless works of art through skilful stonemasonry craftsmanship.
So go ahead, embark on your stonemasonry journey with confidence, and let your vision come to life with the help of the right stonemason in Melbourne.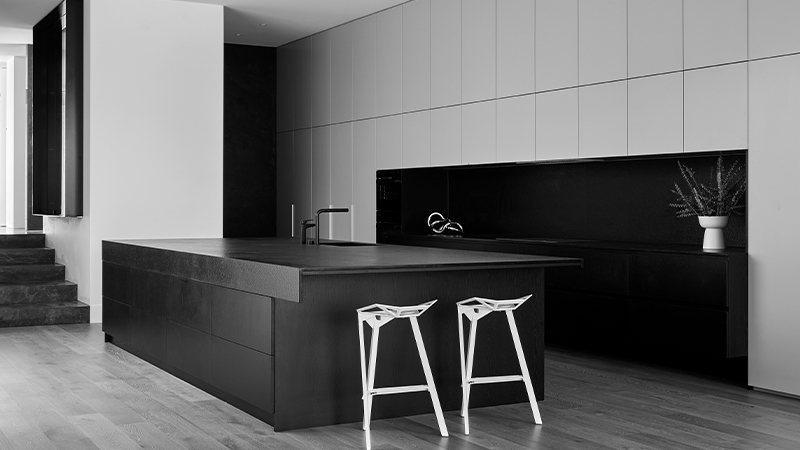 Tell Us About Your Project!
Working on your dream project or undertaking a renovation? We've got perfect stone solutions for all your needs. Get in touch today to discuss.