Porcelain Benchtops and Cladding Solutions in Melbourne
MSM Stone is the highest quality provider of porcelain benchtops and cladding solutions in Melbourne. Our porcelain products can be used in various applications to bring a feeling of warmth to any room. Equally, it is also a practical choice as they are resistant to heat, stains and scratches. We are Melbourne's leading stone masonry company, taking care of everything for you from stone selection to manufacture and installation.
What is Porcelain?
Porcelain is a hard non-porous material created from various elements such as kaolin clay, quarry and rock. All of these materials are heated to extremely high temperatures, resulting in the creation of porcelain.  
Why Choose Porcelain Benchtops?
Porcelain is one of the most durable and versatile surface materials available, so versatile that it can be used in the home's interior and exterior. It's perfect for use in a food preparation area as it's hard and non-porous, leaving nowhere for germs to build up. Other benefits are its resistance to liquids and acidic substances.nIt can be used internally around cooktops and externally as it can tolerate extreme heat levels and is a UV-stable material.
Why Choose Porcelain Cladding?
Porcelain  is an ideal choice for wall cladding, emanating warmth, comfort and the feeling of bringing nature inside. A durable surface, resistant to heat, stains and scratches, porcelain stone cladding is a must for your next project. A versatile option, Porcelain is a beautiful choice for wall cladding. Combining elements of a natural surface inside and combining it with everyday living. It is resistant to heat, stains, and scratches and durable. It is the perfect choice for all projects.
Suitable Applications
Due to its hard-wearing nature, porcelain is an excellent choice for interior or exterior applications. It works perfectly in indoor or outdoor kitchens, BBQ areas, bathroom vanities and wall claddings. As it's a non-porous, permanently hardened material, germs have no space to take root and grow.
Frequently Asked Questions
Can you put hot pans on porcelain countertops?
Yes. Porcelain can handle hot pots and pans on its surface.
What is the maintenance for porcelain countertops?
There is no specific maintenance needed for porcelain countertops. Clean with a damp sponge and mild detergent after use or when needed.
Are porcelain benchtops expensive?
In general, porcelain benchtops are the most economical benchtop that MSM Stone provides. Porcelain can give you marble's natural look and feel without the extra cost
Can I use porcelain for internal as well as external cladding?
Due to its sturdy nature, porcelain can be used for internal and external cladding.
Is porcelain suitable behind a cooktop?
As it can withstand heat, porcelain is an exceptional solution for a cooktop
Is porcelain stronger than granite?
Out of the two, porcelain is stronger than granite. It's much more resistant to scratches, making it the superior choice for kitchen benchtops.
Which is better, porcelain or engineered stone?
This will depend on the use of the material. However, when used near or for heat-sensitive applications, porcelain is a superior choice. In comparison, engineered stone isn't as tolerable to quick changes in temperature.
Do Porcelain benchtops crack or chip easily?
Porcelain is durable so it won't crack or chip easily. However, it can be repaired if you crack or chip your benchtop.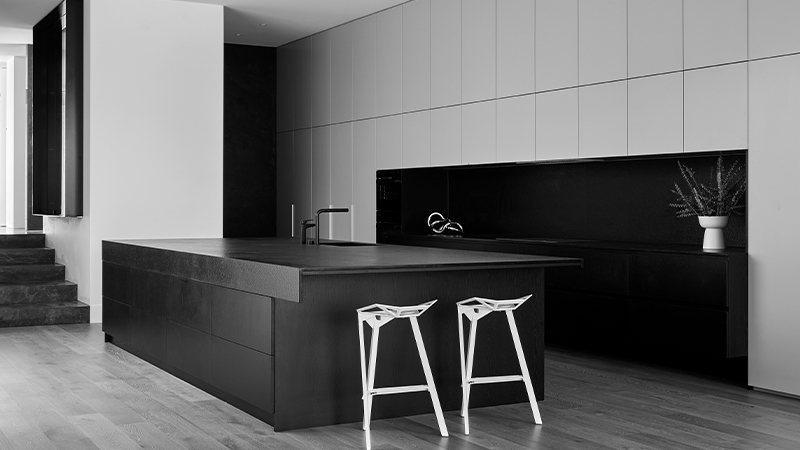 Tell Us About Your Project!
Working on your dream project or undertaking a renovation? We've got perfect stone solutions for all your needs. Get in touch today to discuss.