Bathroom Stone Vanities in Melbourne
A stone vanity unit is one of the most stylish additions you can make to your bathroom, giving it hotel quality in your own home. We offer bespoke stone masonry in Melbourne. MSM Stone vanities are available in a wide range of styles and materials to match any new or existing bathroom.
Redefine your bathroom space with a stone vanity unit, adding a sense of luxe within your home. Available in an extensive range of styles and materials to match existing styles or be matched with a newer look.
Bathroom Vanity Stone Tops with Integrated Basins
Extend luxury into your bathroom. MSM Stone provides sleek vanity stone tops with integrated basins ensuring practicality. The range of stones is vast, with extensive styles and options. Either matching the current aesthetic or venturing out to a new look.

Custom Design Stone Bathroom
MSM Stone works with you to create a custom design for your bathroom. The team is dedicated to providing you with a complete custom experience, allowing you to bring your bathroom design to life. Working to push past design limitations, MSM Stone will leave you with an effortless and seamless bathroom design in functionality and flow.
At our store we offer the highest quality stone bathroom vanities available on the market today – crafted from natural stones such as marble, granite or quartzite with intricate details that make them truly unique pieces of art.
But don't forget about our other amazing products! We have an extensive selection of beautiful stone fireplaces, stone dining and outdoor tables too – perfect for adding warmth and character to your living space while still maintaining their timeless elegance.
Frequently Asked Questions
What is the best stone for a bathroom vanity top?
Marble is the superior choice for a bathroom vanity top.
What is an integrated bathroom vanity?
An integrated bathroom is when the sink and vanity are one complete piece. Often built into the wall or placed on top of a unit. Integrated bathroom vanities don't contain a seam between the sink and vanity top, creating a sleek look and feel.
Who installs a bathroom vanity?
MSM Stone will complete the installation.
MSM Stone will work alongside you from the initial concept to completing the installation. Working out of the state-of-the-art factory with the latest technology, MSM Stone uses technology to increase accuracy and minimise waste. The team at MSM Stone is passionate and conscious about minimising the impact on the environment.
What are standard bathroom vanity sizes?
MSM Stone will create products that are custom sized to your bathroom. However, the standard bathroom vanity sizes are between 24,30, 36, 48, 60 and 72 inches wide. The average height is between 32 and 36 inches tall, depending on surrounding features.
Is Granite suitable for bathroom vanity top?
Granite is an excellent choice for a bathroom vanity top as it's hard-wearing, stain resistant and heat-resistant. Granite is the more durable choice over marble.
Is marble a good choice for a bathroom vanity top?
Marble is the ideal choice for a custom bathroom vanity top. Although hardwearing, marble is quite malleable and suitable for sculpting custom designs, being able to withstand repetitive everyday use.
How much does a stone bathroom vanity cost?
This depends on the size and installation costs. To get a rough estimate or quote, get in touch with the MSM Stone team.
Is engineered stone good for bathroom vanity?
Engineered stone, such as porcelain, is an excellent choice for the bathroom vanity. It can withstand rapid temperature changes and is non-porous in its nature.
Are stone sinks easy to clean?
Yes. Natural stone is easy to clean and maintain. Simply wipe down with a damp cloth after use or when needed.
As it's an all-natural porous material, stone tends to hold onto stains. To avoid this, MSM Stone recommends having your stone sealed.
Are integrated sinks in style?
MSM Stone has seen the recent interest in integrated sinks due to their seamless look and feel. Integrated sinks are a fantastic design feature and provide practicality in one effortless look.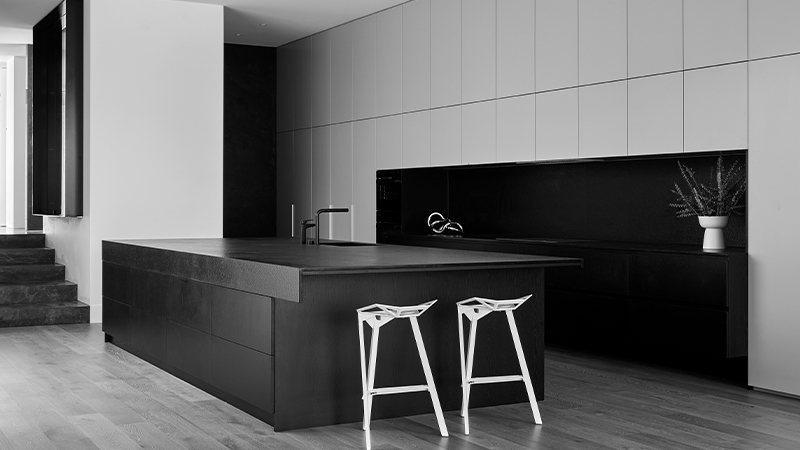 Tell Us About Your Project!
Working on your dream project or undertaking a renovation? We've got perfect stone solutions for all your needs. Get in touch today to discuss.