Luxurious Stone Tables in Melbourne
MSM Stone is proud to offer a wide range of quality stone tables in Melbourne, that are perfect for any home, restaurant or commercial space. Whether you need a luxurious stone dining table, a sophisticated stone coffee table or an elegant outdoor table, our team will be able to assist you in finding the perfect piece.
Our stone tables are carefully crafted from the finest marble, granite and porcelain, which are selected by our team of experts – ensuring that each piece is built to last.
Stone Dining Tables
Stone dining tables are a perfect choice for the modern home, offering a sophisticated look that is sure to elevate your dining experience. Our stone dining tables are made from premium materials to ensure quality and durability, while also featuring finishes that will compliment any room decor. Whether you prefer a sleek and minimalist design or a more traditional look, we have the perfect stone dining table for you.
Stone Coffee Tables
For timeless style in your living room or office, choose one of our stone coffee tables. Our beautiful stone coffee tables are ideal for entertaining guests or simply enjoying a relaxing cup of coffee at the end of a long day. These pieces are made from luxurious marble, granite and other premium stone materials that feature gorgeous finishes and high-quality craftsmanship.
Stone Outdoor Tables
If you love spending time outside, our stone outdoor tables are the perfect addition for your patio or garden. Featuring luxurious finishes that are built to last, they are a great investment for any home, restaurant or office building. Whether you prefer sleek and modern designs or classic elegance, our stone outdoor tables will help you create the perfect space for relaxing and entertaining outdoors.
Stone Side Tables
Along with our other stone tables, we also offer a range of beautiful stone side tables that are ideal for showcasing your favourite decor, or simply adding extra storage to your space. With endless design options available, you can easily find the perfect stone side table to suit your needs.
Why Choose Stone Tables from MSM Stone?
At MSM Stone, we pride ourselves on our commitment to quality and customer satisfaction. All our products ranging from stone benchtops, stone fireplaces, stone bathroom vanities to stone tables are made using only the finest materials, ensuring that they not only look great, but also stand up to years of use without showing wear or damage. Whether you need a dining table for everyday family meals, a coffee table for your living room, or an outdoor table for your patio – we have the perfect piece to suit.
Frequently Asked Questions
How to clean a natural stone table?
The best way to clean a natural stone table is with a soft, damp cloth or microfiber mop. When cleaning your stone table, be sure to avoid abrasive cleaners or scrubbing tools that could potentially damage the surface of the material. Additionally, it's important to regularly dust and wipe down your stone table in order to prevent buildup that can dull the surface over time. Some types of stone may require specialised cleaning methods, so be sure to consult with an expert.
How do I care for my stone table?
Caring for your stone table is important in order to extend its life and keep it looking its best. Some general tips to keep in mind include dusting your table regularly with a soft cloth, cleaning up spills as soon as they occur, and avoiding scratching or scraping the surface of the stone. You may need to reseal your table on an annual basis, depending on the type of stone used.
Are stone tables expensive?
Yes, stone tables can be quite expensive, depending on the type of stone used and the design and finishing details. That being said, they are often considered an investment piece due to their high quality construction and long-lasting materials. If you are looking for a more budget-friendly option, feel free contact us with your specific requirements and we will be happy to help!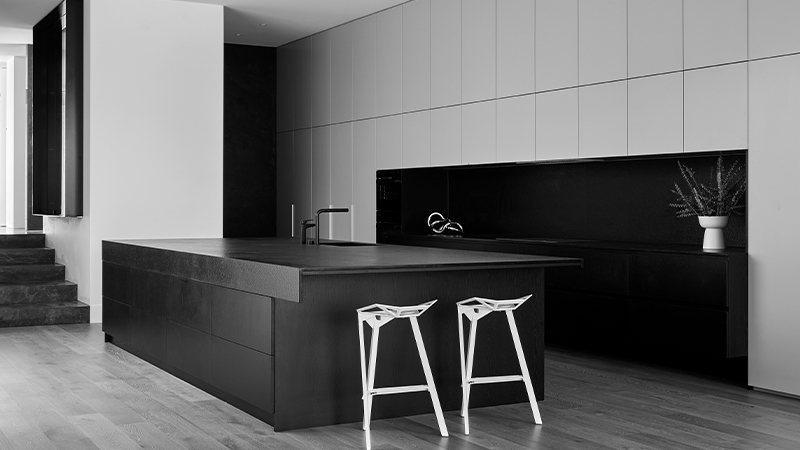 Tell Us About Your Project!
Working on your dream project or undertaking a renovation? We've got perfect stone solutions for all your needs. Get in touch today to discuss.