Commercial Stone Masons in Melbourne
We provide a wide range of stone solutions for commercial use including bar benchtops, tables, vanities and cladding. A MSM stone benchtops are a superb way to add some class to your business, giving you a professional-looking and durable bar that will suit any space. Available in a range of materials, colours, finishes and sizes, a MSM stone benchtop is guaranteed to exceed all expectations.
Showcase your level of sophistication with our commercial stonework. Available in a range of colours, finishes, and sizes to suit all types of spaces, giving the feeling that it was made for the space. MSM commercial stonework is impervious and made to be worn in.
Stone Solutions for Restaurants & Bars
With stone being resilient, it's the ideal choice for restaurants and bars as it can take constant use every day and night. MSM Stone provides your restaurant or bar with a practical solution and one that will also provide a hygienic alternative compared to others with its hard non-porous surface area.
Stone Solutions for Offices & Retail
Durable and made to last, stone is a perfect solution for any office and retail space. MSM stone products offer a result that is practical as well as aesthetically pleasing. Cut and shaped to any size, our professional stone masons can completely customise pieces to fit your office or retail space.
Stone Solutions for Hotels & Resorts
Non-porous and hard-wearing, MSM Stone and porcelain options provide a great solution to the high-traffic areas in hotels and resorts. The various stone solutions can be customised to fit each space and can be matched to adhere to the current look and feel.
Stone Solutions for Builders
MSM Stone works alongside various clients, such as builders and realtors, installing stone solutions in kitchens, bathrooms, ensuites and living spaces. MSM Stone prides itself on creating a long-lasting professional relationship with each client based on the quality of the result.
With our commercial stonework services, you can an elegance into your business with custom-made pieces crafted from natural stones like granite, marble, limestone or quartzite.
Our experienced team will work closely with you to ensure that your project is completed exactly as envisioned – no detail overlooked! And don't forget about our beautiful selection of stone fireplaces and stone tables – perfect for adding a touch of sophistication to any room in your home or office space!
Frequently Asked Questions
What is the most durable commercial stone benchtop?
Granite. It is the most durable when working in commercial space.
What are reconstituted benchtops? How are they useful for businesses?
Reconstituted benchtops are engineered stone benchtops that have been man-made from crushed rocks and materials instead of whole slabs. As an environmentally friendly option, they come in various colours and finishes. They're helpful for businesses as they can be easily repaired and are more cost-effective than natural stone.
What are the best stone benchtops for restaurants, bars and pubs?
Whilst all our stone benchtops are durable, porcelain and granite are the two best options. Both are heat resistant and can withstand constant everyday use.
What are the best stone benchtops for hospitality businesses?
All our benchtops are great for any sector. However, granite and marble are the superior choices. Granite has a high gloss finish and is resistant against scratches, whilst marble is easily maintained.
How do I get commercial stonework from MSM tailored to my business?
MSM Stone comes to you. During an initial consult, MSM Stone will work with you to discuss your business needs and which stone would most benefit you.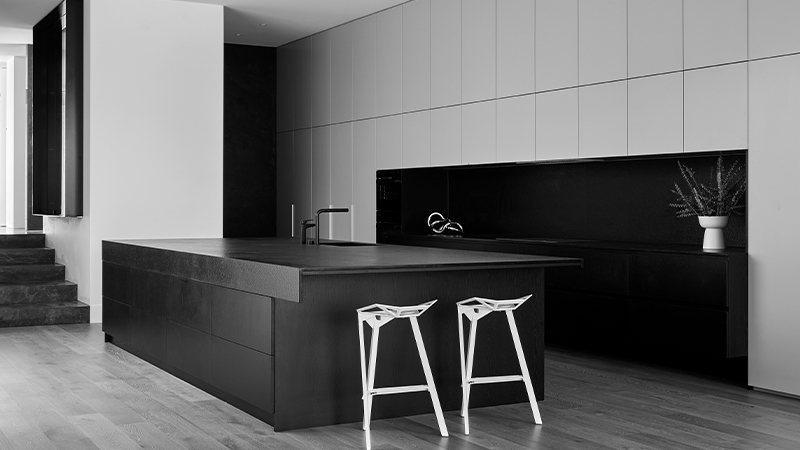 Tell Us About Your Project!
Working on your dream project or undertaking a renovation? We've got perfect stone solutions for all your needs. Get in touch today to discuss.