Selecting a Stonemason: 5 Key Factors to Consider
When it comes to finding the right stonemason, you want someone who possesses exceptional skills and craftsmanship. Whether you are looking to build a stunning fireplace or create a deluxe bathroom vanity, choosing the perfect professional is crucial. But how can you ensure that your project will be handled with expertise? Here are 5 essential things to look for when selecting a stonemason.
5 Key Factors to Consider When Selecting a Stonemason
1. Experience: The Foundation of Excellence
Experience is the bedrock upon which every great stonemason builds their reputation. A seasoned expert has honed their craft over time, mastering various techniques and acquiring valuable knowledge along the way. When considering different professionals, enquire about their years of experience working specifically as a stonemason and what techniques and technology they use.
2. Portfolio: Unveiling Artistry and Versatility
A remarkable portfolio speaks volumes about a skilled artisan's abilities and versatility within their craft. Take some time to review previous projects completed by potential candidates – this will give you insights into their style, attention to detail, creativity and overall quality of workmanship. (At MSM Stone, you can view samples of the projects we have worked on on our website. You can also view samples of our work, and the unique surfaces we create, in our Dandenong showroom.)
3. Access to Hidden Gems
Stone selection plays an integral role in any project involving stonework; hence, it is vital that your chosen craftsman can source materials suitable for each unique endeavour they undertake. The stone choice should not only match your aesthetic preferences but also offer the durability needed to withstand environmental factors specific to its intended purpose. A knowledgeable professional understands these intricacies and can source stone from reputable quarries around the globe, and select stone best suited for durability, density and aesthetics. Some stonemasons will also work with engineered stone and porcelain, offering an even greater range of possibilities in terms of design.
4. Communication: Building Bridges Between Vision and Execution
Effective communication between clients and artisans lays a solid foundation for success. It's not just about discussing design ideas; a good stonemason takes the time to understand your vision and how you picture your finished project. Being able to translate abstract concepts into tangible structures is a valuable trait that ensures your dreams become a reality. Throughout the entire process, communication should be open and transparent, and your stonemason should listen carefully to your requests before offering possible solutions.
5. Reputation: The Cornerstone of Trust
Last but certainly not least, is the reputation of the stonemasonry professional. Word-of-mouth recommendations from satisfied clients are worth their weight in gold. Seek out testimonials or reviews online to gauge customer satisfaction levels. Additionally, inquire about certifications or affiliations with recognised industry organisations; these can provide further reassurance that you're choosing a reputable craftsman who adheres to high standards.
Conclusion
Finding the right stonemason is no easy task, but by considering these 5 key factors – experience, portfolio, access to unique stone surfaces, communication and reputation – you'll be well on your way to selecting an exceptional artisan for your project.
At MSM Stone, we understand how important it is to find skilled professionals who will bring your vision to life. With our team of highly experienced craftsmen and our commitment to excellence, you can trust us as your go-to partner for all things related to stonework. We look forward to putting our expertise into action and helping you turn dreams into remarkable realities.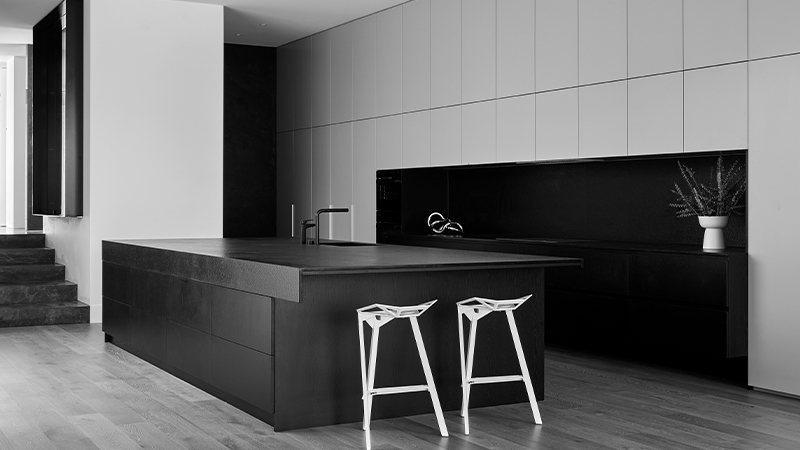 Tell Us About Your Project!
Working on your dream project or undertaking a renovation? We've got perfect stone solutions for all your needs. Get in touch today to discuss.