Installing a Porcelain Benchtop: Why It's Best Left to the Professionals
Porcelain benchtops have become increasingly popular when upgrading your kitchen or bathroom due to their durability and aesthetic appeal. However, installing these exquisite surfaces requires precision and expertise. Therefore, it's best to leave this work in the hands of professionals.
This article will explore why you should trust experts like MSM Stone for all your porcelain benchtop installation needs.
Reasons You Should Opt for a Professional Installation
The Complexity of Installation
Porcelain benchtops are not as forgiving as other materials when it comes to installation errors. They require meticulous attention to detail during every step of the installation process. From measuring accurately to ensuring proper support structures are in place, each stage demands professional knowledge and experience. Attempting DIY installation can lead to costly mistakes that could compromise functionality and appearance.
Specialised Tools & Techniques
Installing a porcelain benchtop requires specialised tools. It's unlikely you will have these available at home. Professional installers come with all the necessary tools—from diamond saws to heat guns—so that every aspect of your installation is done correctly and safely.
The Weight of Porcelain benchtops
Porcelain benchtops are heavy—even heavier than granite. This means you need at least two people to lift a benchtop into place. With a DIY approach, you risk damaging your benchtop or yourself. An experienced installer will know how to safely lift and position your benchtop.
In addition, you need to be sure your benchtop is not too heavy for your cabinetry. If it is, and the whole thing collapses, it could pose a danger to your family, and you'll also face significant repair costs for the damaged bench and cabinets.
When professionals like MSM Stone design and install your porcelain benchtops, they inspect your cabinetry to ensure you're buying a compatible product. And during installation, the professional installer will ensure your benchtop is routed correctly and supported, allowing it to last for years.
Professional Expertise Matters
Professional installers have extensive knowledge about different types of stone surfaces, along with years spent perfecting their craft through countless successful projects completed previously for various clients. This expertise translates into a seamless installation process, resulting in a flawless porcelain benchtop that will stand the test of time.
You don't want gaps or movement in your benchtop once installed—you need a tight fit. A professional installer can ensure all measurements are correct, that your benchtop fits perfectly in place, and that it is level. Achieving all this is complicated when you don't have the right experience.
A professional installer can also advise how best to care for your benchtop over its lifetime, ensuring maximum value from your investment.
A professional installer will ensure a seamless design
You may opt for a printed design on your porcelain that flows seamlessly from one benchtop to another. MSM Stone can make suitable recommendations for seamless design in your home. Our professional installers will ensure the design is honoured when they put your porcelain benchtop in place.
It's too easy to miss key steps in a DIY job, and you risk creating a mismatched design in your kitchen, bathroom or outdoor area. Why take the risk when a professional can do the job perfectly?
Professional installers follow industry-specific guidelines
In addition to having the necessary tools and experience to install a porcelain benchtop, professional installers work to industry-specific guidelines. These guidelines include how to handle materials safely. (Nobody without appropriate training in the handling and manipulation of porcelain benchtops should be drilling into them, for example.)
A professional install saves time and effort
Installing a porcelain benchtop is not only complex but also physically demanding. It requires heavy lifting, precise measurements, and tedious cutting to ensure an exact fit. Hiring professionals like MSM Stone for your installation needs can save valuable time and effort while avoiding unnecessary stress on your body. Sit back and relax as experts handle all the hard work for you!
Conclusion
In conclusion, installing a porcelain benchtop should always be left to the professionals due to their expertise in handling delicate materials like these. Their precision skills combined with specialised equipment guarantee impeccable results while saving time and money in the long run. So why risk compromising the beauty and functionality of your new benchtop by trying it yourself? Contact MSM Stone today—trusted experts in porcelain benchtops in Melbourne. Let us help you transform your space into something extraordinary!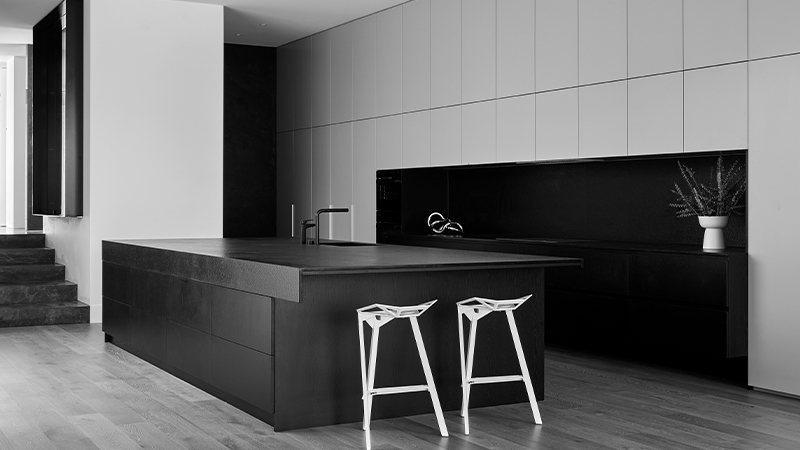 Tell Us About Your Project!
Working on your dream project or undertaking a renovation? We've got perfect stone solutions for all your needs. Get in touch today to discuss.